SculpSure™ Non-Surgical Fat Removal Treatment is Here!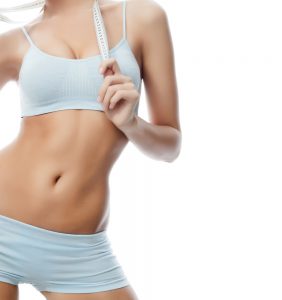 Sometimes, no matter how hard we try, we simply cannot diminish stubborn excess fat that has collected in specific body areas. Traditionally, liposuction has been the most effective way to reduce pockets of excess fat that prove resistant to diet and exercise; however, advances in the field of cosmetic enhancement have yielded new options for patients who may not need or desire a surgical procedure to meet their goals. Dr. Max Lehfeldt and the experienced team here at Radiance Spa Medical Group are very excited to announce the arrival of yet another state-of-the-art, non-surgical treatment for fat reduction: the SculpSure™ laser lipolysis technique!
SculpSure™ utilizes laser energy to gently heat excess fat cells in the targeted areas. Once the fat cells have been destroyed, they will be filtered out of the body through natural processes. Recently approved by the U.S. Food and Drug Administration, SculpSure™ can be performed as an in-office treatment in as little as 25 minutes. This advanced treatment offers patients an array of benefits, including:
Non-surgical option for excess fat removal
Ideal for areas such as the abdomen and love handles
No incisions or general anesthesia required
Quick treatment that can be performed over your lunch hour
Little to no discomfort – many patients read or listen to music during the treatment
No downtime is typically necessary
SculpSure™ has been shown to have a 90% rate of patient satisfaction. Many patients can obtain good results with just one treatment; however, another treatment session two or three months after the initial procedure may yield the most optimal results for some individuals.
Once we have met with you for an initial consultation, we will discuss your goals and determine if SculpSure™ is the right option for your needs. This is an extraordinary new treatment option and we are proud to offer it to our patients here at Radiance Spa Medical Group!
If you have questions, or if you would like to schedule a free consultation, please contact us today.