Is it Possible to Get a Facelift Without Surgery?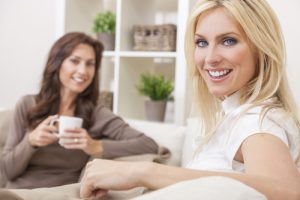 Facelift surgery has been one of the most popular cosmetic enhancement procedures in the nation for decades. As facelift techniques have advanced over the years, the procedure has continued to provide many patients with beautiful results and a more youthful appearance. With that in mind, some individuals who are seeking to reduce signs of age and achieve a smoother, more vibrant look may not need a full facelift surgery to achieve their goals. Those with somewhat milder signs of wrinkles and fine lines, as well as those who wish to avoid extended downtimes and other drawbacks associated with surgery, may benefit from a non-surgical "Liquid Facelift." This procedure, available from our experienced medical team here at Radiance Medical Spa, involves a combination of advanced cosmetic injectables and dermal fillers to enhance your facial appearance with natural-looking results.
During your initial consultation, you will discuss your areas of concern and what you would like to achieve with the treatment. We can utilize a broad spectrum of cosmetic injectables and dermal fillers, including BOTOX® Cosmetic, JUVÉDERM®, JUVÉDERM VOLUMA® XC, Restylane®, Belotero® Balance, or other formulas, to help you obtain the youthful results you desire. With these products we can address fine lines, loss of volume and contour among facial features, and lack of elasticity in your skin. Liquid Facelift procedures can be performed relatively quickly here at our practice with little to no downtime required. In fact, most Liquid Facelifts can be completed over a lunch break!
In addition to our injectables, we also offer laser skin resurfacing and Ultherapy® skin tightening to rejuvenate your skin for a smoother appearance. During your initial consultation we will talk with you about which options may be best for your unique needs. While a Liquid Facelift cannot provide the same results as a surgical facelift, this method can offer excellent benefits if you have less severe signs of aging. Keep in mind: the effects of a liquid facelift will also not last as long as those of a facelift; however, results can typically be maintained for much longer periods of time with an occasional "touch-up" treatment.
If you have additional questions about whether a Liquid Facelift is right for you, or if you would like to schedule a consultation, please contact us today.