Specials
Introducing Radiance Rewards Club Membership – Only $150/year
Radiance Members receive the following benefits:
Renew at your anniversary – you can use 5% of your total purchases from the year toward a medspa procedure
Receive TWO $50 gift cards to share with friends that are new to our medspa
Exclusive Botox Pricing
$40 Off Each Syringe of Dermal Filler
10% Off CoolSculpting
5% Off Some Laser Services (LHR, C+B, IPL)
20% Off SkinMedica Products (Not valid toward Chemical Peels)
20% Off Obagi Products (Not valid toward Chemical Peels, Retin-a)
*Terms & Conditions: Radiance Rewards Club Membership can be purchased at any time during the year and expires one year from date of purchase. (Example – purchase March 5th, 2019 and membership will expire on March 4th, 2020). Membership discounts are applicable only to services indicated above and excludes all other services. No minimum purchase necessary to join Radiance Rewards Club Membership. Cannot apply membership fee to any services, products, or gift card purchases. Membership is non-transferable. Membership discounts cannot be applied to past purchases. Membership discounts have no monetary value and no refunds will be issued. Membership discounts cannot be combined with any other promotions. Membership discounts valid toward Radiance MedSpa services only and do not apply to Teleos Plastic Surgery or treatments administered by Dr. Max Lehfeldt. Renewal at expiration – must be paid within 4 weeks of expiration to be eligible for 5% of total annual spending to be applied to treatments (not skincare) and must be used within 12 weeks time. $50 gift cards must be used within 6 months or no longer valid. Gift cards must be used toward treatments and not skincare products. Gift cards can only be used by clients that are new to Radiance Medspa and Teleos Plastic Surgery. Pricing and terms subject to change.
Radiance Rewards Prices
Service
Member
Non-Member
Botox
$12/unit 10-19 units
$9/unit 20+ units
$12/unit 10-19 units
$10/unit 20-39 units
$9/unit 40+ units
Juvederm Ultra Plus XC
$385 syringe
$425 syringe
Voluma XC
$760 syringe
$800 syringe
Volbella
$535 syringe
$575 syringe
Kybella: 1 vial
$560 vial
$600 vial
Restylane
$385 syringe
$425 syringe
Tear Trough
$555 syringe
$595 syringe
Restylane Lyft
$405 syringe
$445 syringe
Radiesse
$485 syringe
$525 syringe
Coolsculpting
Advantage / Petite
Advantage Plus
Mini
Smooth

$585
$1125
$765
$810

$650
$1250
$850
$900
Laser Hair Removal
5% off
N/A
IPL
$280.25
$295 Face
Clear & Brilliant
$375.25
$395 Face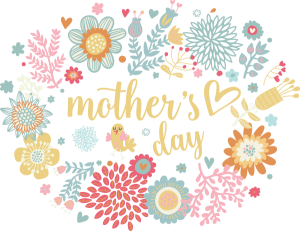 Happy Mother's Day
One of our BIGGEST sales of the year for all of our special Moms! Treat your Mom, your friend, or treat yourself!
On Sale 4/22 – 5/18/2019

10% OFF Ultherapy
10% OFF Thermage
10% OFF ThermiVa Single Tx
10% OFF Cellfina (Cellulite) with Amanda
10% OFF Fraxel
10% OFF Clear + Brilliant
10% OFF IPL/Photofacials
$100 OFF Vampire Facials (SkinPen + PRP/Platelet-Rich Plasma)
$100 OFF Scalp PRP/Platelet-Rich Plasma
$50 OFF SkinPen
20% OFF ALL SkinCare
10% OFF ALL Chemical Peels
First 20 Clients:
Purchase Two Syringes ANY Filler, Receive 20 units Botox FREE ($200 value)*
Purchase Two Voluma, Receive One Juvederm Ultra Plus XC FREE ($425 value) (No Botox FREE)
*All filler and botox must be received by one patient at one appointment.
BOGO Kybella*(Fat Reduction of Double Chin)
New Lower Price Per Vial!
Buy One, Get One 50% OFF*
*Both vials must be received by one patient at one appointment
***No prepurchases allowed on any of the above specials. Last day to take advantage of these specials is Saturday, May 18th. Discounts do not apply to previous purchases. All treatments must be paid and completed by Saturday, May 18th, 2019. All specials above cannot receive additional Radiance Rewards Club Membership discounts. All specials above will count toward end of the year total spending for 5% of Radiance Rewards Renewal gift.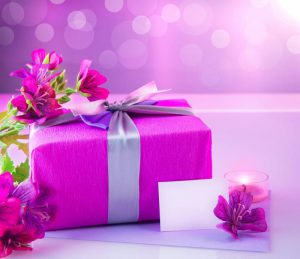 Free Gifts
FREE Water Bottle with Purchase of $500+ Treatments
FREE SkinCare Gifts with Purchase of $250+ or $350+ in SkinCare
FREE Microdermabrasion with Regina (our aesthetician) with purchase of treatment specials $500+
*Limited Supplies of FREE gifts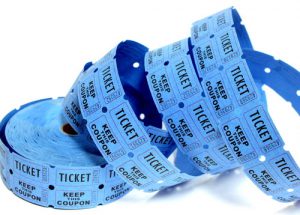 RAFFLE!
Make a purchase between 4/22-5/18/2019 and be entered to win $$$$ of dollars in prizes!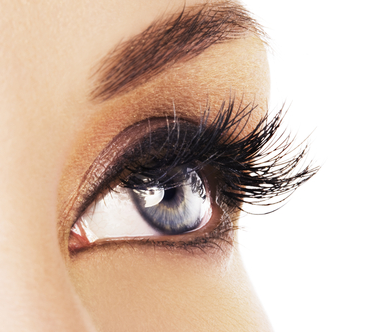 Latisse 5ml – $10 Off with Brilliant Distinctions
$119 with BD discount
($129 Regular Price)
*5ml size. Special ends when we run out of coupons. Super limited. Must be a member of Brilliant Distinctions free club to receive this pricing. Must have approval by MD/NP/PA to purchase this product; consultations available on site.
*Prices subject to change
Contact Radiance Spa Medical Group
If you would like more information on our latest specials, or if you would like to schedule a consultation here at our practice to talk more about your cosmetic enhancement goals, please contact Radiance Spa Medical Group.