SkinMedica®

SkinMedica's philosophy of skincare is based on the skin's own healing abilities; they put essential compounds into their products so that your body can restore and rejuvenate. SkinMedica's proven essential compounds include Vitamin C, Vitamin E, retinol, and TNS – SkinMedica's patented blend of growth factors, soluble collagen, antioxidants, and matrix proteins.
SkinMedica® Skin Care line was founded by a dermatologist, Dr. Richard Fitzpatrick; he was recognized as one of the "physicians who most influenced beauty."
SkinMedica® products are formulated to be ideal for all skin types. Please contact us to schedule a consultation to discuss which product is perfect for your skin and complexion goals.
Vitalize Peel® by SkinMedica®
In addition to the SkinMedica® skin care line, we also offer the Vitalize Peel® by SkinMedica® to help smooth the appearance of fine lines, wrinkles and roughness. This is a powerful yet safe chemical peel for all skin types. It is effective for hyper pigmentation, post-inflammatory hyper pigmentation, melasma, and photodamage and has little to no downtime or irritation.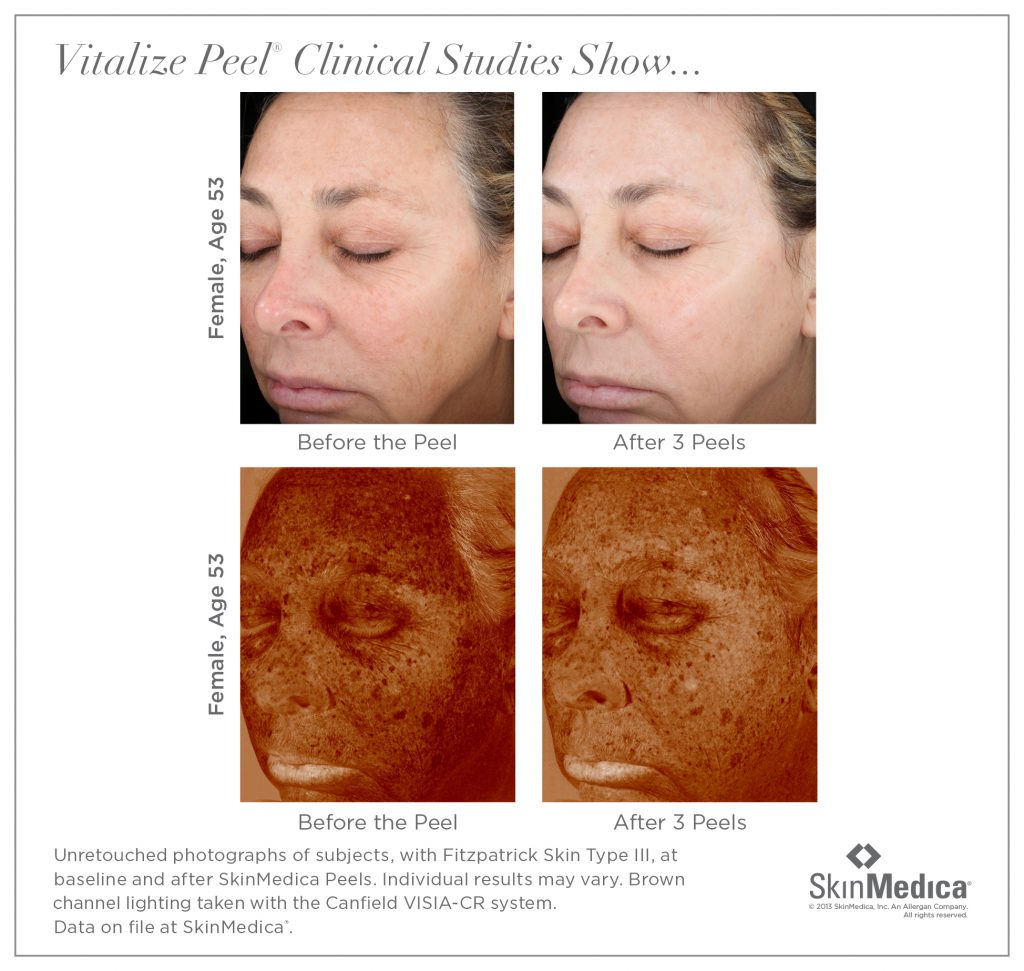 *Results May Vary
SkinMedica®
Price

VITALIZE PEEL®

$175*/treatment

*Prices subject to change