Thermage® FLX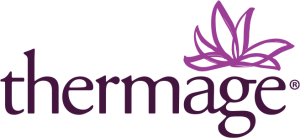 Get smoother, tighter, younger looking skin! Available at our Pasadena and La Cañada medi spa, Thermage® can help smooth and tighten your skin for an overall naturally younger looking appearance without going under the knife!
Eyes by Thermage®
Tired of tired looking eyes? Eyes by Thermage® can not only help smooth and tighten the skin around the eyes but also decreases wrinkles and hooding without surgery or injections. Eyes appear more open and alert. Under eye bags may also be reduced.
Face by Thermage®
Thermage® is ideal for facial lines and wrinkles. It can help tighten the skin and define the jaw line. Thermage® also helps tighten loose jowls.
Body by Thermage®
Tummies, knees, legs, and arms can be areas that reveal signs of aging. Thermage® has developed procedures that are especially designed to help smooth and tighten wrinkled, sagging skin on these areas of your body. Thermage® is also perfect for unwanted cellulite!
Thermage® works by focused radio frequency energy. This heat treats deep tissue structures and stimulates the body to "heal" by new collagen formation. The new collagen can ultimately serve to lift, tighten, and smooth the skin. Thermage® can often be a good option for patients who are looking to achieve younger, fuller, fresher-looking skin!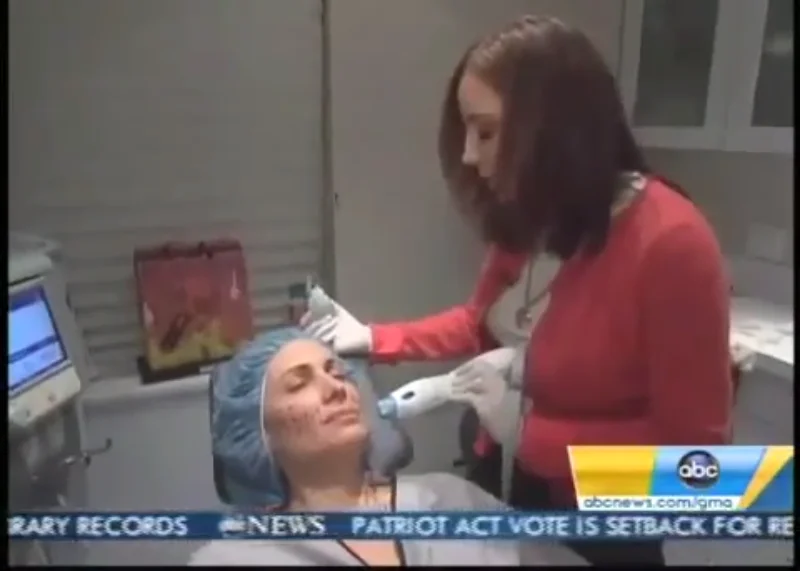 When Will I See Results?*
Most patients may see and feel Thermage® results very soon after treatment (within a day). Full results are usually seen at 6 months.
How Long Will These Results Last?*
The effects should continue to improve for up to six months following a single treatment. Results may last for 1-3 years, depending on the condition of your skin, your aftercare, and your body's own natural aging process.
Treatment Time
90 minutes.
Eyes by Thermage® usually takes 60 minutes.
Body by Thermage® usually takes 2 hours.
Medications To Avoid Prior To Treatment
Discuss with us and your primary physician your exact medication list prior to stopping, but typically avoid your blood thinners (such as aspirin, ibuprofen, alcohol, omegas, flaxseed oil, fish oil, vitamin D3, and vitamin E) for 3-5 days prior to your treatment.
Possible Side Effects
Generally mild/moderate pain during treatment. May include redness, swelling, itching, blanching, blisters, bumps, burns, scabbing, scarring, bruising, pigment changes, altered sensations, surface irregularities, or herpes reactivation.
| Thermage® FLX | Price |
| --- | --- |
| Full Face, Neck & Eyes | $2855* |
| Face & Neck | $1975* |
| Eyes By Thermage – Upper Only | $910* |
| Body By Thermage: Tummy, Arms, Thighs, Or Knees | $1975*/area |
| | *Prices subject to change |
Thermage® Patient Results*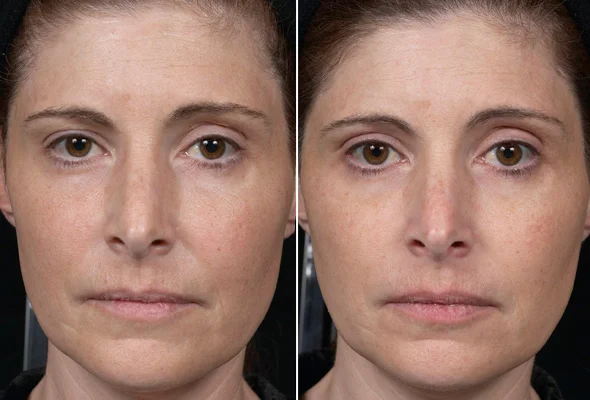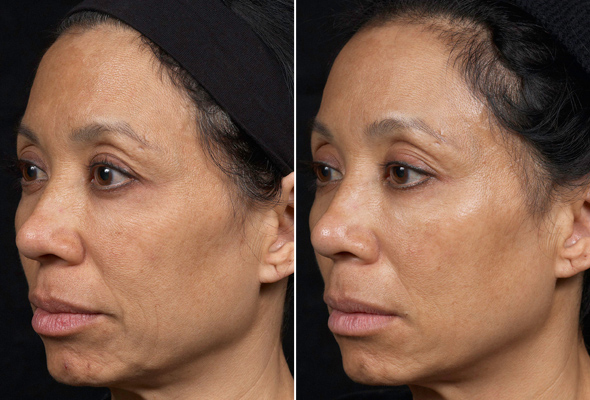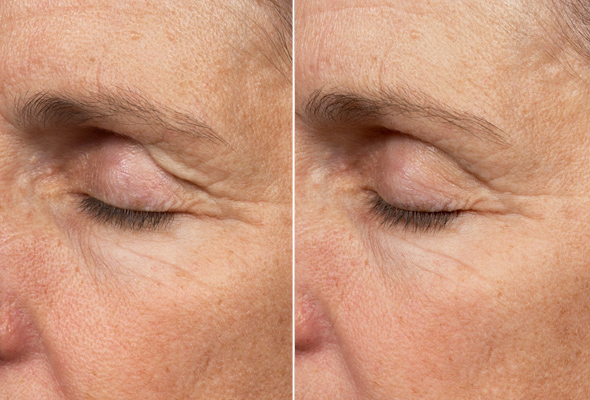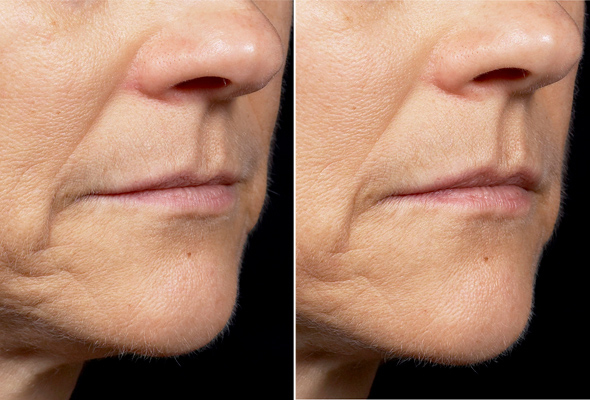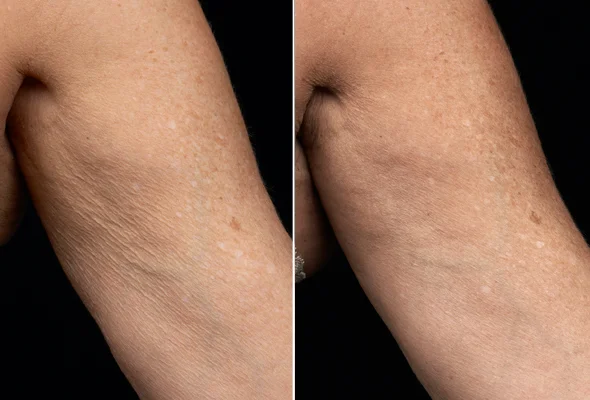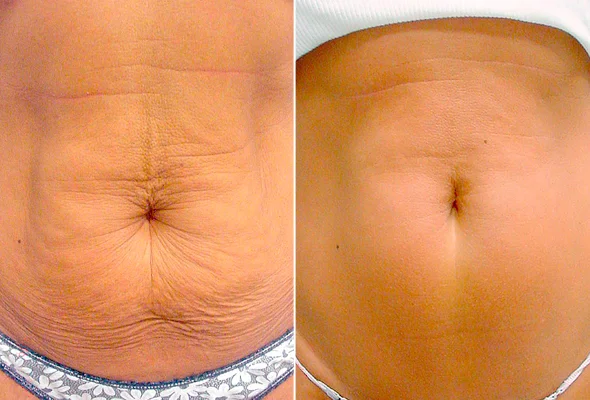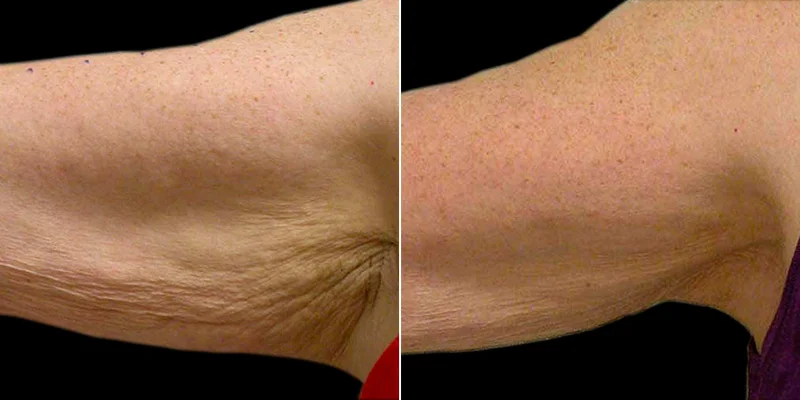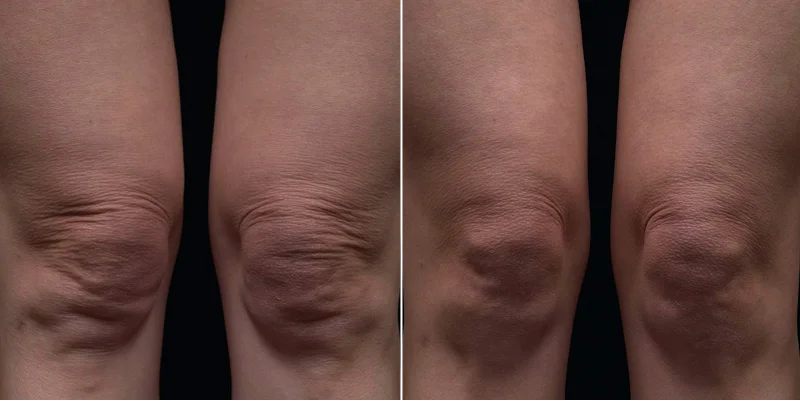 *photos courtesy of Thermage
Contact Radiance Spa Medical Group
If you would like more information on Thermage®, or if you would like to schedule a consultation here at our practice, please contact Radiance Spa Medical Group.
*Individual Results May Vary