Skin Resurfacing (Fractional CO2 Laser)
In addition to microdermabrasion, chemical peels, photofacials, and fractional skin resurfacing, we are proud to offer you an even more aggressive treatment for skin resurfacing – the ULTIMATE in skin rejuvenation – DEKA DOT Fractional CO2 Laser Resurfacing with Dr. Max Lehfedlt.
This FDA-approved treatment is ideal for:
Renewing skin that has been damaged by the sun, aging, or smoking
Restores youthfulness by smoothing wrinkles and lines (both fine and deep)
Improves skin color/texture
Returns firmness by bringing new collagen growth into the area
Reduces the appearance of scars (scars from surgery, acne, or actinic keratosis)
Ablation of pre-cancerous skin lesions
Fractional CO2 Laser Resurfacing is a single treatment that lasts about an hour. It is performed in-office and is minimally invasive, low risk, and utilizes both oral and topical medications for comfort. For many patients, downtime is usually minimal and the treatment is ideal as it is customized by Dr. Lehfeldt to address the face, neck, and décolletage-specific issues. Dr. Lehfeldt can also treat the back of your hands and arms to reduce sun damage.
Fractional CO2 Laser Resurfacing with DOT Therapy (Dermal Optical Thermolysis) is the new "standard" for skin rejuvenation. DOT therapy creates microscopic "holes" in your skin surface that stimulate new collagen growth and tightening. Patients are amazed at how tight and firm their face, neck, and décolletage feels after this amazing procedure. Healing is accelerated by preserving fine "bridges" of skin and there is much less downtime and risk compared with traditional non-fractional CO2 laser resurfacing.
Fractional CO2 resurfacing works best for light-complexion patients; darker skin patients are not ideal candidates for this treatment.
It is performed by Dr Lehfeldt at our Pasadena office.
WHEN WILL I SEE RESULTS?*
You may feel some of the tightening effects almost immediately after treatment; however, results should improve significantly over the next few months as new collagen is formed.
HOW LONG WILL THESE RESULTS LAST?*
Every individual ages differently. Results typically last 3-5 years but depends on how well you care for your post-treatment results. Ideal post-treatment care will include staying out of the sun, wearing sunscreen, and basic daily skin care.
TREATMENT TIME:
About one hour but it depends on how many areas you are treating. Treatment will include topical numbing and oral medications. Most people only require one treatment, but some may require a second session about one month after the first treatment to ideally address severe wrinkling or deep scars. These issues will be addressed during your consultation with Dr. Lehfeldt.
MEDICATIONS TO AVOID PRIOR TO TREATMENT:
Discuss with us and your primary physician your exact medication list prior to stopping, but typically avoid your blood thinners (such as aspirin, ibuprofen, alcohol, omegas, flaxseed oil, fish oil, vitamin D3, and vitamin E) for 3-5 days prior to your treatment .
POSSIBLE SIDE EFFECTS:
Most commonly feels like a sunburn with redness; there may also be some irritation and swelling. By the third or fourth day, you will experience some peeling. In most cases, your skin will return to its normal appearance at about 7-10 days. Depending on your skin type and the aggressiveness of the treatment, your skin may be pink for 2-3 weeks. This can easily be concealed with makeup after about four days. During the post-treatment phase, you will need to apply a lotion to keep skin moist and help with healing. Very rare chance of burns or infection.
*Results may vary
Skin Resurfacing Patient Results*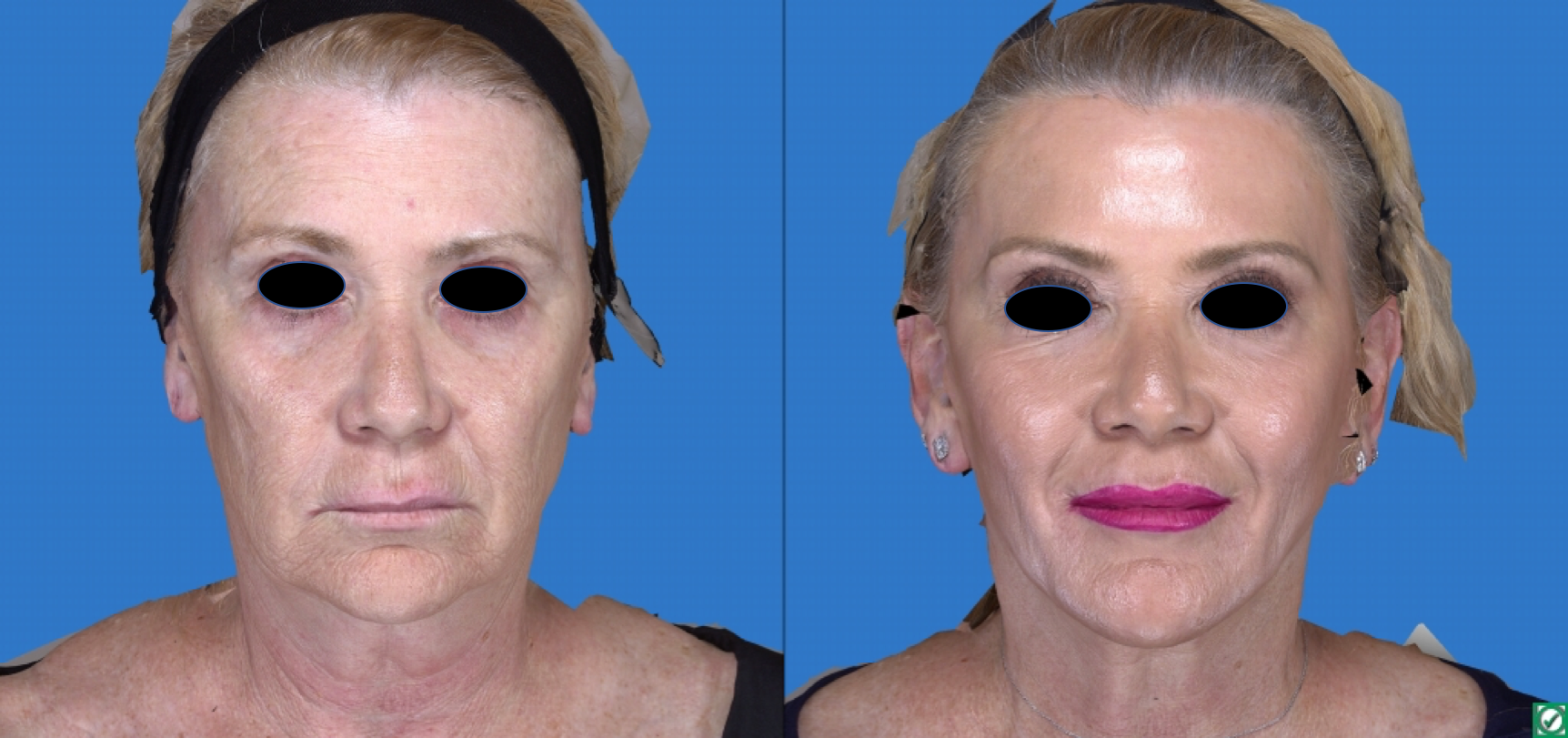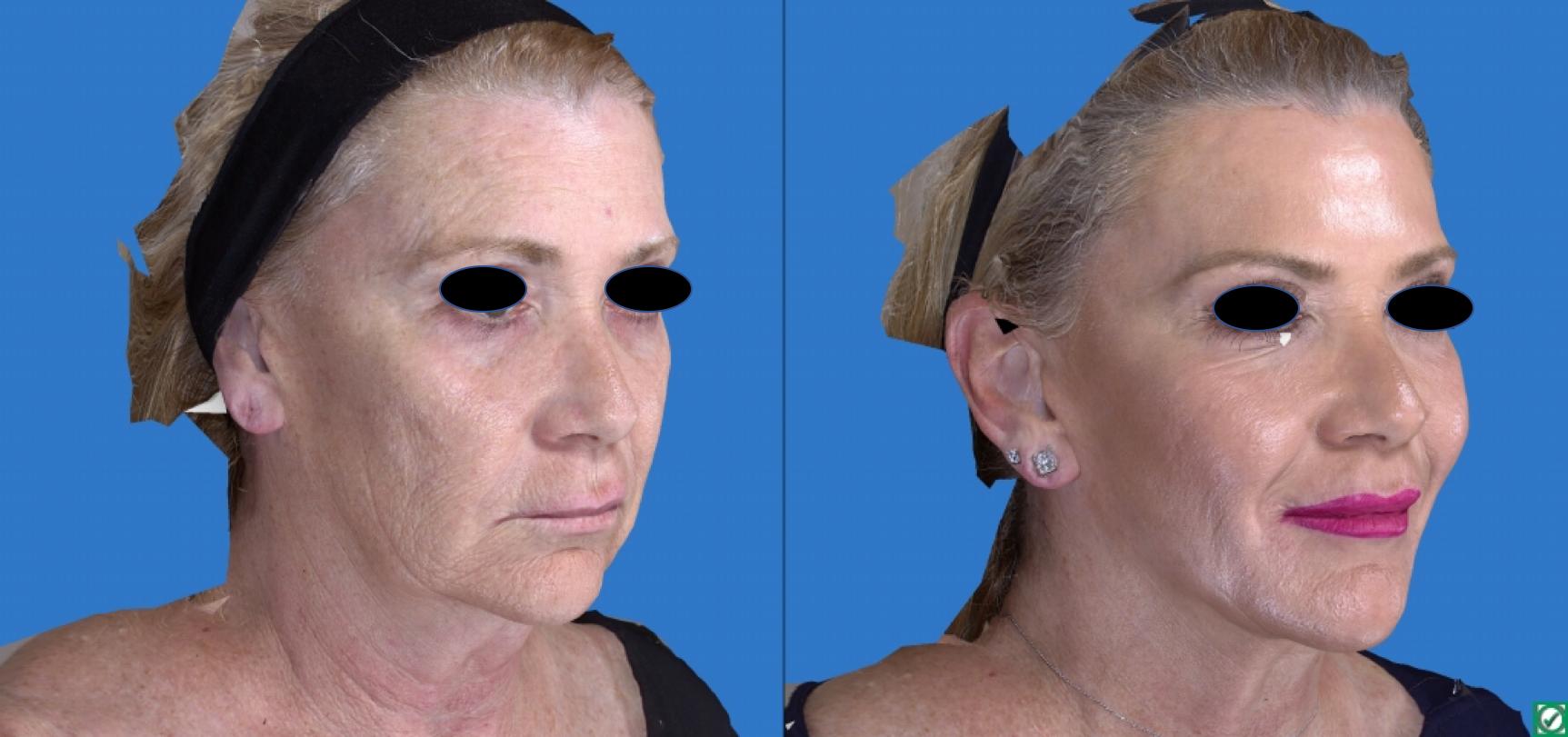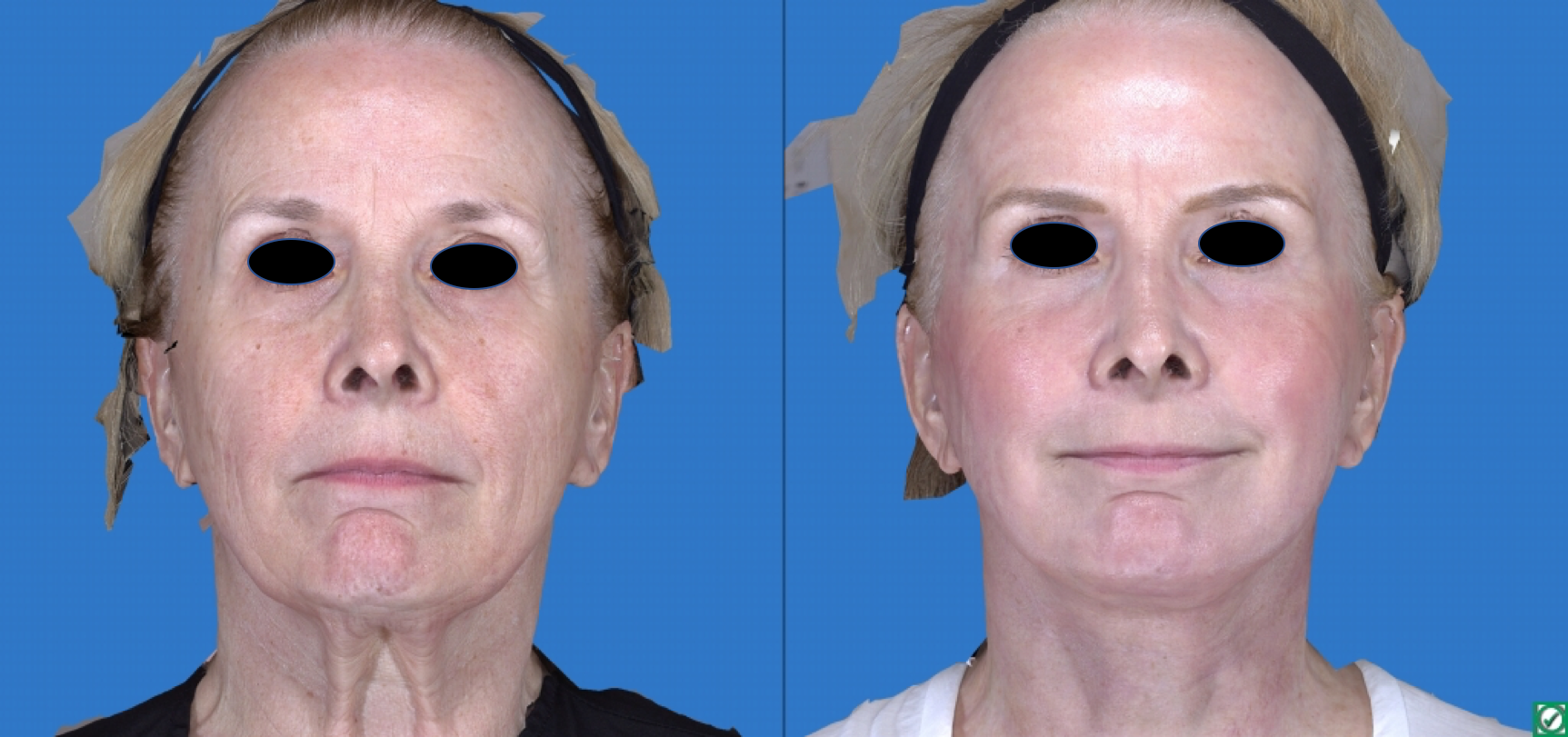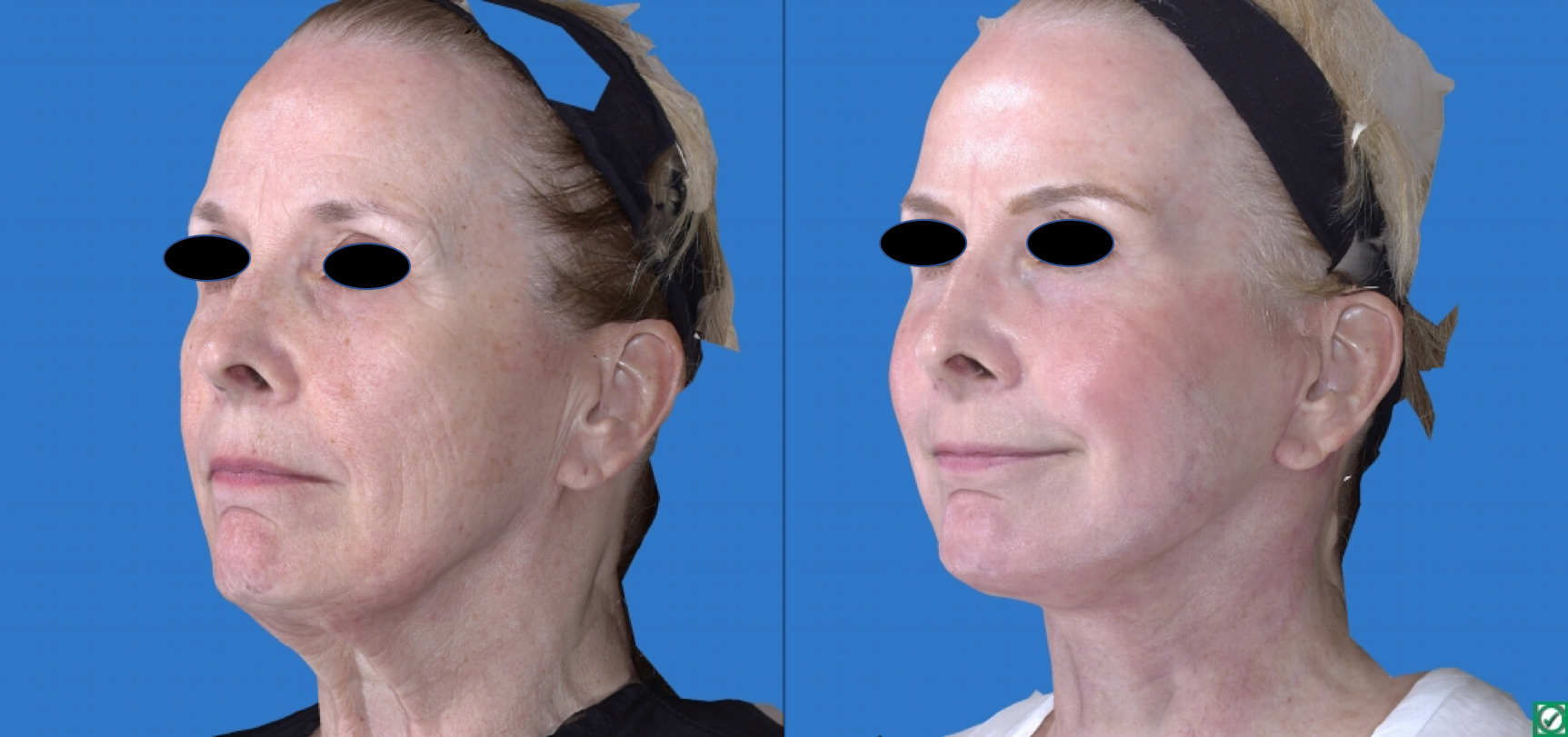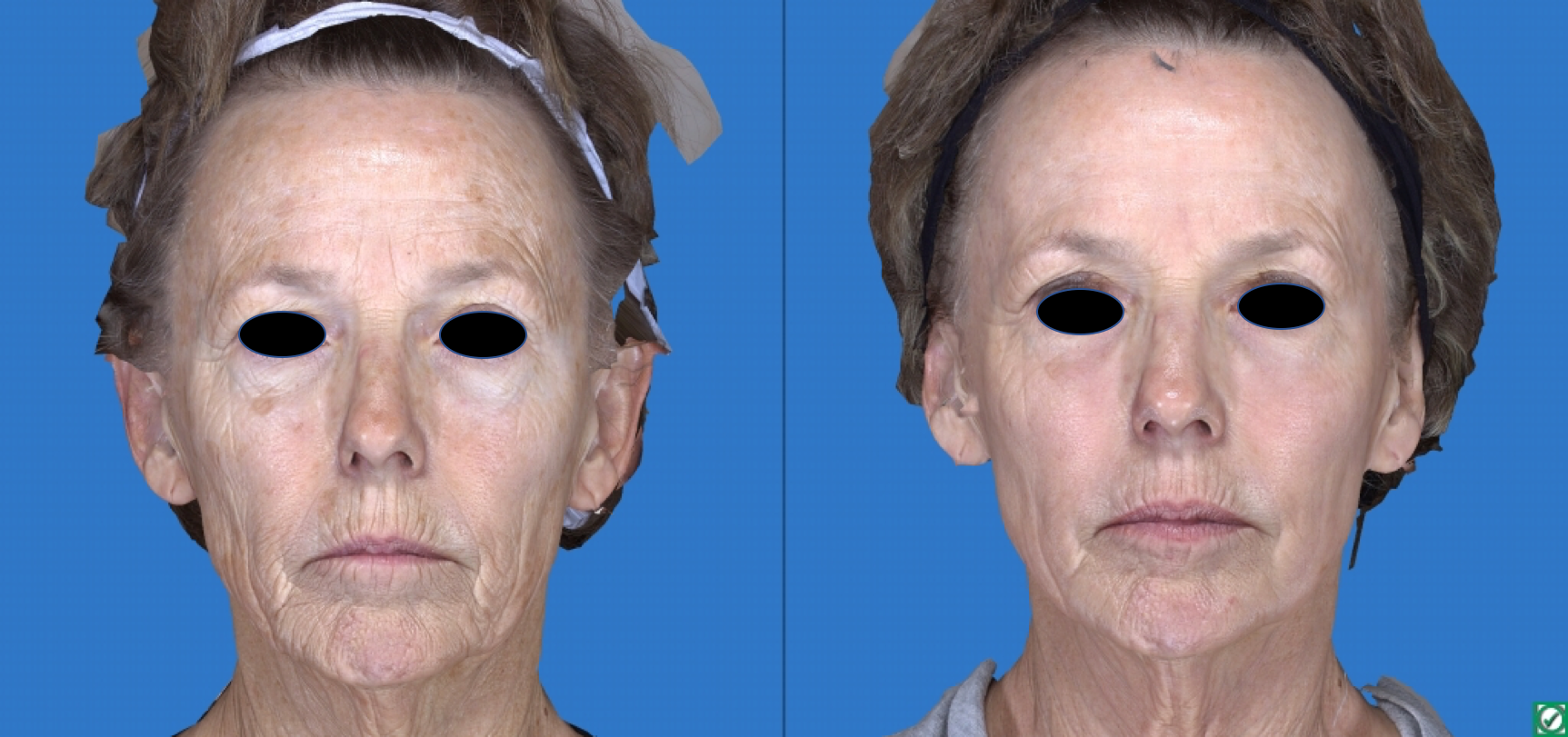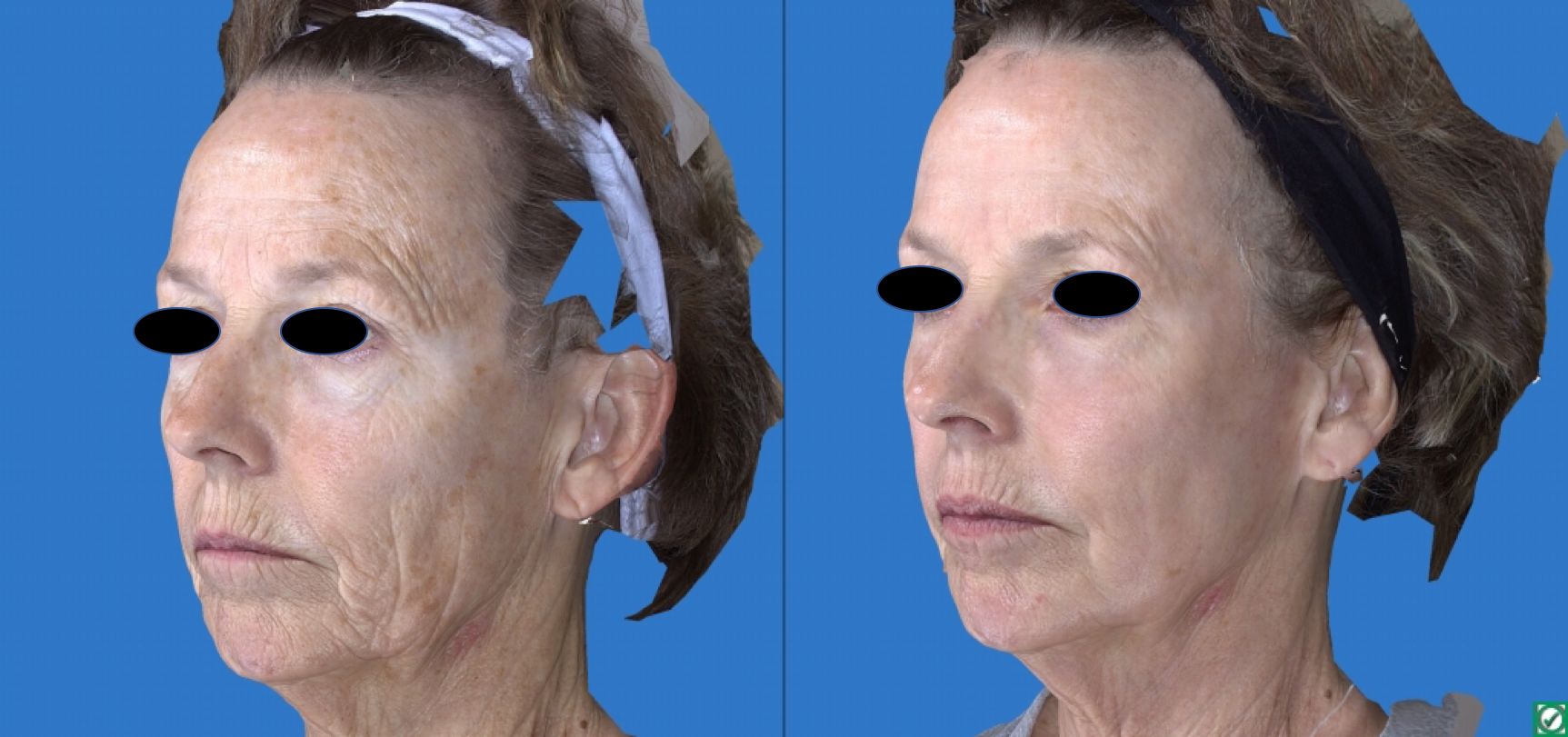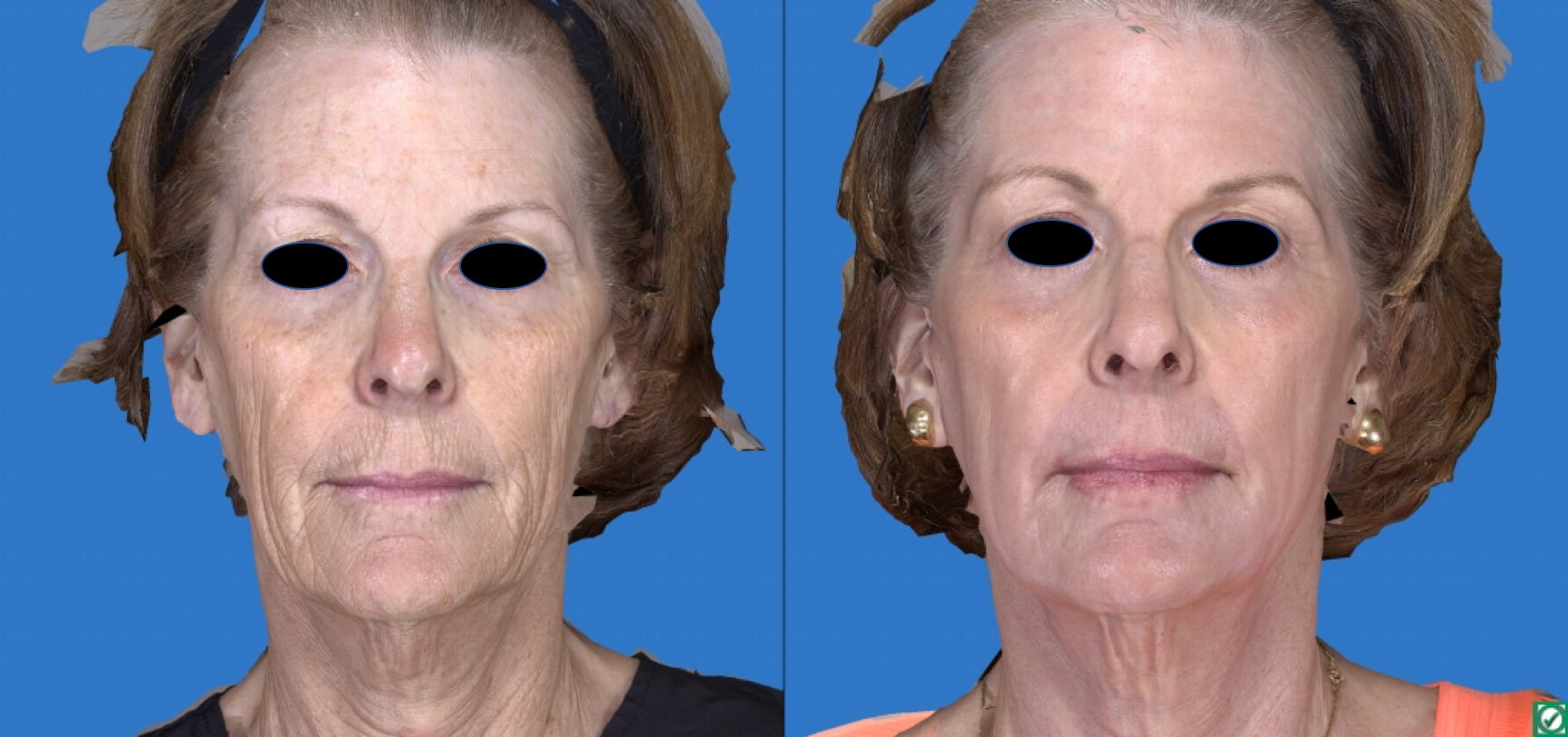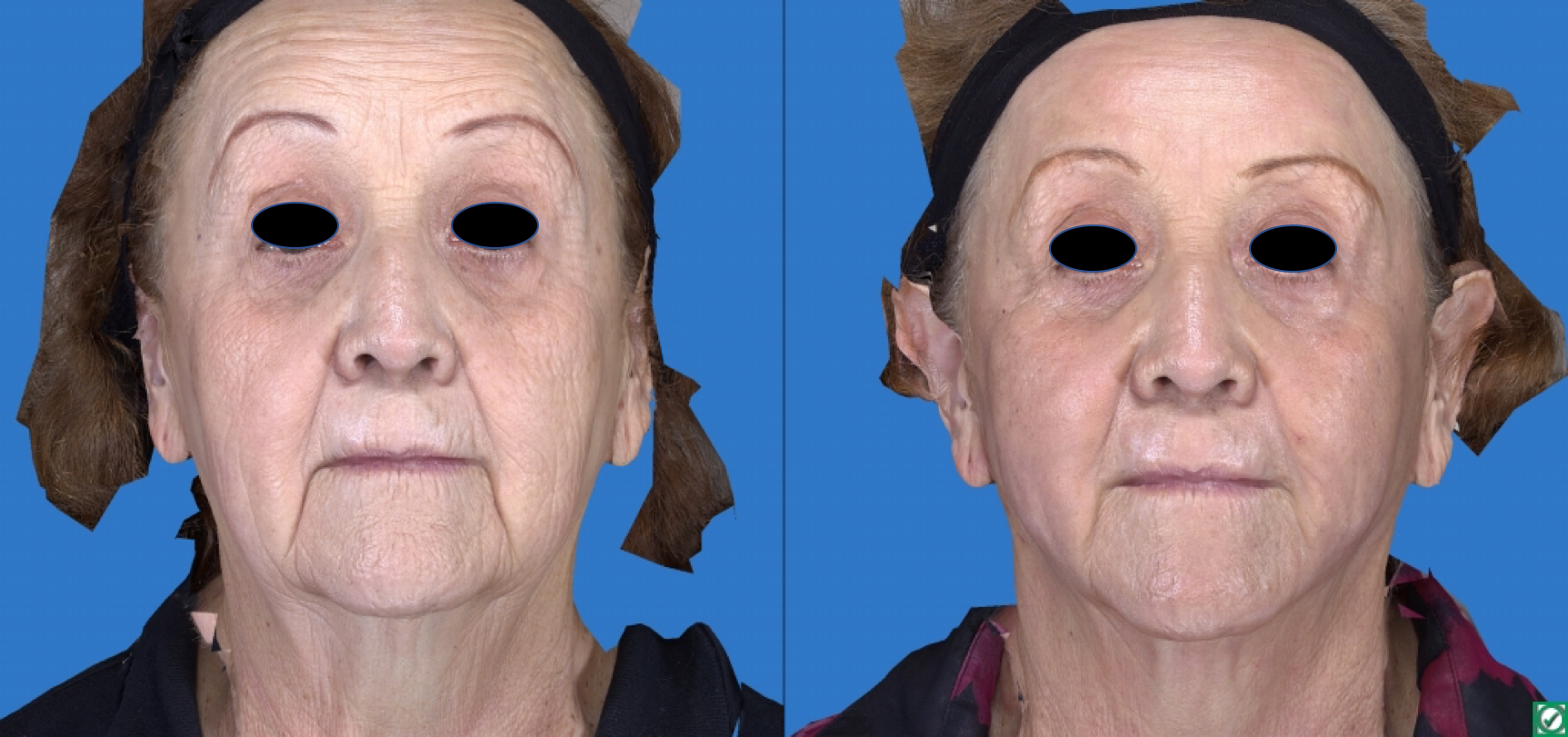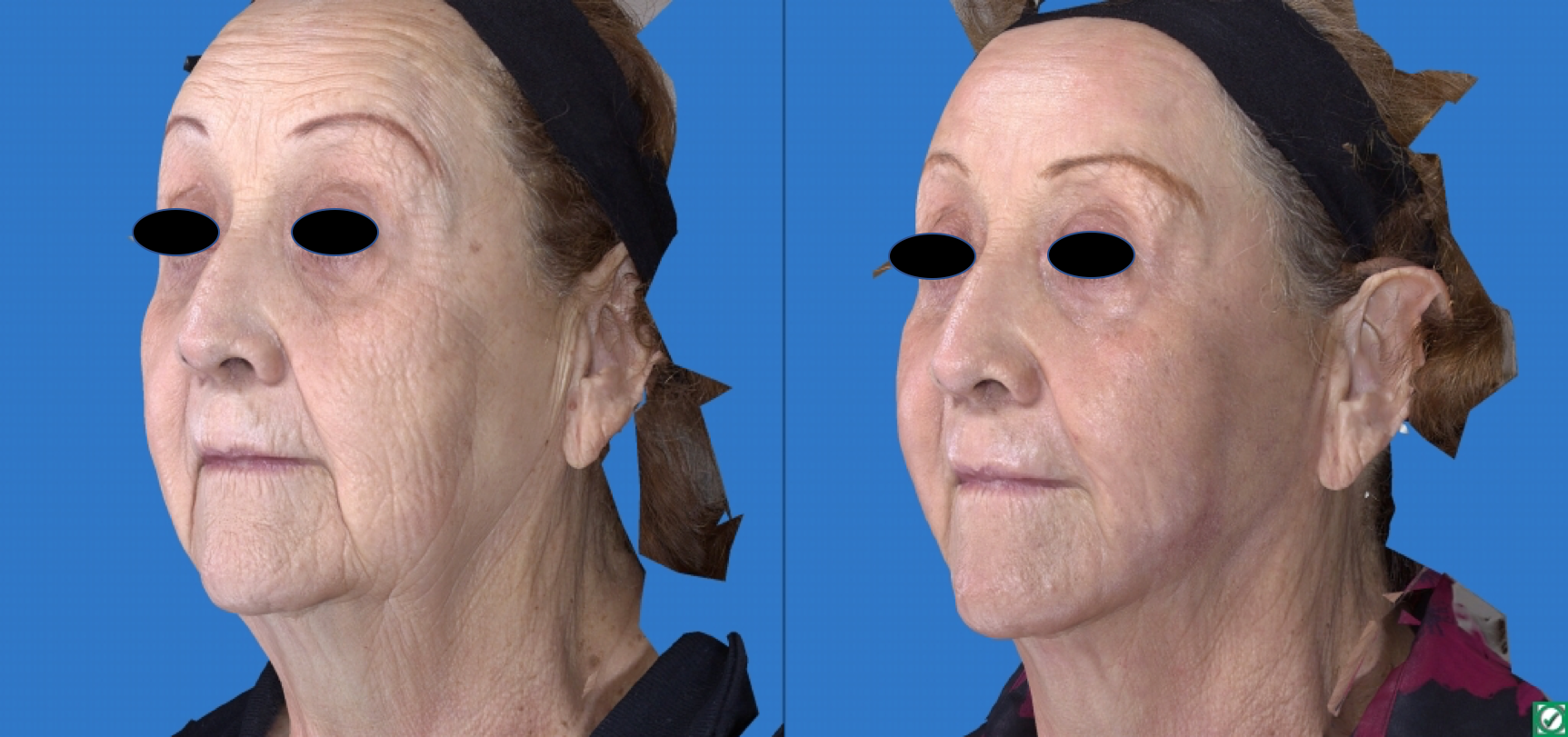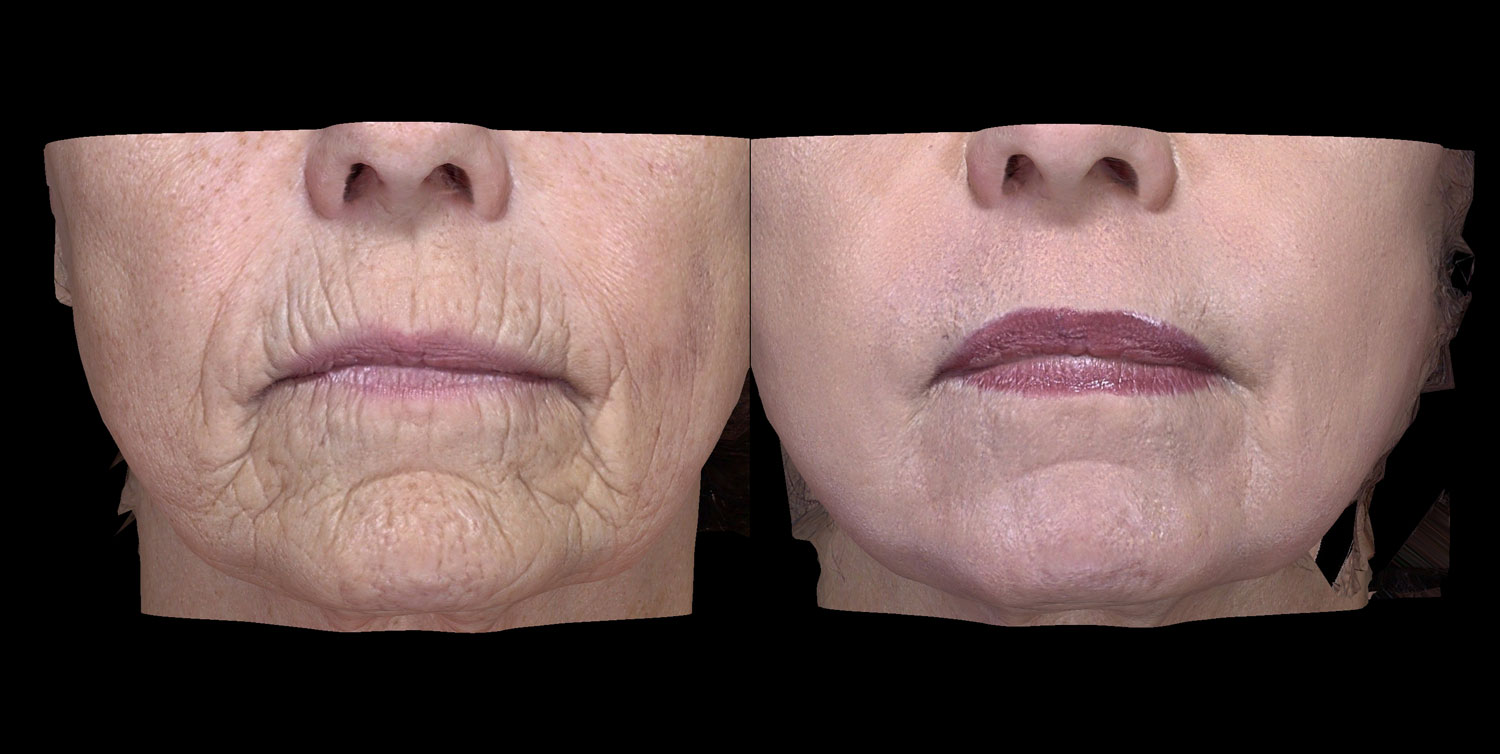 Contact Radiance Spa Medical Group
If you would like more information on fractional CO2 laser skin rejuvenation, or if you would like to schedule a consultation here at our practice, please contact Radiance Spa Medical Group.