Revision SkinCare
Revision SkinCare has been a leader in medical skincare for over 25 years. They have brought us products that are ideally targeted to solve some of life's most challenging areas of aging.
Nectifirm®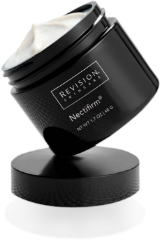 The ideal medical grade skin care product for firming of the neck and decolletage is available at Radiance Medical Spa. Utilizing a unique blend of plant extracts, antioxidants, "biotechnological extracts" (lipopeptide, tripeptide, ceramide), and proprietary blend of bamboo, silica, english pea extract and glucosamine – Revision SkinCare has created a product that 96% of patients say they experienced a firmer neck when using Nectifirm®. Ideal for all skin types, Nectifirm® can help lift, reduce rough and crepey skin, and reduce fine lines and wrinkles. For best results, apply Nectifirm® twice daily in an upward direction as part of your routine skincare regimen.
Nectifirm Patient Results*
Teamine Eye Complex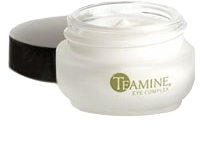 Got dark circles? Finally! A product that addresses the "raccoon eye". Teamine eye complex effectively diminishes the dark, under-eye circle and brightens skin via antioxidants. Teamine eye complex also firms, tightens, and diminishes fine lines and wrinkles. Ideal for all skin types.
Teamine Eye Complex Patient Results*