About Max Lehfeldt, MD, FACS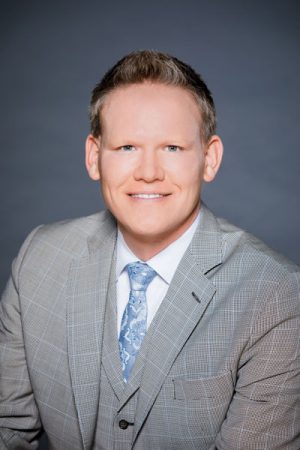 Dr. Max Lehfeldt, the Medical Director of Radiance Spa Medical Group, is a board-certified plastic surgeon who has devoted his career to helping both women and men enhance their appearance and feel more confident about the way they look. Here at Radiance, Dr. Lehfeldt has developed a comprehensive selection of minimally-invasive and non-surgical aesthetic treatments ranging from state-of-the-art laser skin rejuvenation to cosmetic injectables, medical-grade skin care products, fat reduction and body contouring procedures, and many others. Dr. Lehfeldt brings his training and experience in the fields of plastic surgery and cosmetic enhancement to exceptional use for his leadership of our skilled team of aesthetic professionals at Radiance Medical Spa, overseeing a program designed to provide patients with customized treatment that produces beautiful and natural-looking results.
Background
A graduate of Yale University and the USC-Keck School of Medicine, Dr. Lehfeldt is experienced with an array of surgical and non-surgical cosmetic treatments that can rejuvenate the face, breasts, body, and skin. He has served as the Medical Director of Radiance Spa Medical Group and Teleos Plastic Surgery for many years, and is consistently adding to our menu of treatment options to bring patients the latest treatment options that have proven to offer successful results. In addition to his work here at Radiance, Dr. Lehfeldt has served as a researcher and consultant for Allergan®, a leading developer of some of the world's most popular aesthetic treatments.
Philosophy of Care
Dr. Max Lehfeldt firmly believes in a gentle, attentive, compassionate, and educational approach to care from your first consultation through to the last stage of the treatment process, and this philosophy of care is espoused by all members of his team at Radiance Spa Medical Group. Patients are always encouraged to ask questions and talk about their concerns and goals. Dr. Lehfeldt understands that undergoing any kind of cosmetic treatment, whether surgical or non-surgical, is a major decision, and he strives to produce results that achieve expectations and help patients both look and feel better than ever.
Honors & Awards
In his career as a plastic surgeon, Dr. Lehfeldt has been honored several times as one of the top doctors in the Pasadena community. In fact, Pasadena Magazine has recognized him as a Top Doctor for 13 consecutive years (2007-2020). Additionally, Dr. Lehfeldt has been recognized multiple times as "Best Cosmetic Surgeon" by Pasadena Weekly Magazine.
Education
Dr. Max Lehfeldt completed his undergraduate education at Yale University, earning a B.A. degree with Honors in Molecular Physics and Biochemistry in 1996. Following his time at Yale, Dr. Lehfeldt attended the University of Southern California-Keck School of Medicine, where he obtained his MD in 2001. He then completed an integrated general surgery and plastic surgery residency at USC, and began practicing plastic surgery shortly thereafter.
Board Certification
Dr. Lehfeldt has been certified by the American Board of Plastic Surgery since 2008. ABPS certification requires plastic surgeons to complete rigorous testing and demonstrate their commitment to high standards of care. To earn certification, plastic surgeons must obtain extensive training and be able to prove their level of skill and knowledge about plastic surgery procedures, in addition to substantiating their experience in the field.
Memberships & Affiliations
Dr. Max Lehfeldt is an active member of some of the most respected medical organizations and societies in the nation, including:
The American College of Surgeons – Fellow
The American Society of Plastic Surgeons
The American Society for Aesthetic Plastic Surgery
If you would like more information, or if you are ready to schedule a consultation here at Radiance Spa Medical Group, please contact us today.