Benefits of BOTOX® Cosmetic: Women Vs. Men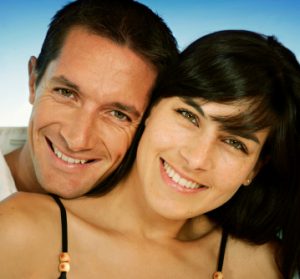 BOTOX® Cosmetic remains a top cosmetic treatment because it is often a very fast, easy, and effective way to create a more refreshed look. The purity and consistency of BOTOX® Cosmetic is unparalleled. No other neurotoxin on the market has more clinical research or a longer history of treating patients with great success—and at Radiance Spa Medical Group, both women and men alike are seeking out its cosmetic benefits.
Since men's and women's faces have different levels of facial muscles and skin thickness, and men and women also typically have slightly different aesthetic goals, there are variations in the ways in which BOTOX® Cosmetic is used. A man's facial muscles tend to be stronger and may require a bit more of the BOTOX® Cosmetic solution to achieve the desired result. While glabellar "frown lines" between the eyebrows are the most popular treatment area regardless of sex, followed by areas along the forehead, women often request a more arched appearance to the lateral brow – known as a "BOTOX® Cosmetic brow lift" – that can enhance the femininity of their appearance. Women also more often treat the "crows feet" (lateral to the eyes), "bunny lines" (vertical lines of the upper nose), and the bands in the neck region with a "BOTOX® Cosmetic neck lift."
Though women comprise a higher percentage of our BOTOX® Cosmetic patients and are more frequently focused on maintaining their aesthetic results, men actually need treatments more often due to their stronger facial muscles. The reasons men desire BOTOX® Cosmetic treatments are really the same as women – they want to look as good as they feel! It's estimated that 40% of our male patients are single and use BOTOX® Cosmetic to help them improve their social status, 30% are encouraged by their spouses, and 30% receive BOTOX® Cosmetic to stay competitive in the workplace.
For both men and women, there is no better way to maintain a youthful look to the facial skin. BOTOX® Cosmetic – when used consistently – is the best "fountain of youth" we have!
To learn more about our board-certified plastic surgeon, Dr. Max Lehfeldt, and how BOTOX® Cosmetic can help you achieve your aesthetic goals, please contact our office today.