Belotero Balance®: Lift, Contour, and Enhance the Face Without Surgery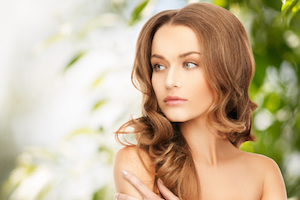 Maintaining a youthful appearance with smooth skin, full cheeks, and a softly contoured jawline is on the wish list for many individuals. As aging, environmental stressors, and genetic predisposition cause unwanted skin conditions, many patients seek out a solution that can rejuvenate the face with natural-looking results. Furthermore, they typically desire this outcome without having to commit to surgical procedures that can require extensive downtime. Dr. Max Lehfeldt, our experienced plastic surgeon, often recommends Belotero Balance® in these cases.
Similar to JUVÉDERM®, Restylane®, and Perlane®, Belotero Balance® is comprised of naturally-occurring hyaluronic acid, which is a substance that helps the skin hold moisture. As a result, treatment can typically produce the coveted facial plumpness and suppleness that are popular hallmarks of youth. Belotero Balance® can also reduce the appearance of fine lines in the delicate areas around the eyes, including crow's feet and frown lines, as well as add volume to the lips, due to its thinner consistency and nourishing formula.
Belotero Balance® offers many benefits, and one of the most popular is its ability to enhance, contour, and lift the face in a minimally-invasive manner. Dr. Lehfeldt personally administers the injections, which are customized to suit each patient and often require as little as 30 minutes to complete. The typically quick procedure results in almost-instant enhancement, and patients may return to work the same day if they feel comfortable. Effects from Belotero Balance® usually last between six and nine months, but individual experience will vary. We recommend occasional touch-up treatments to maintain rejuvenation long term.
For more information about Belotero Balance®, or if you wish to schedule a consultation with Dr. Lehfeldt, please contact our office today.