Customized Rejuvenation With the Fractional CO2 Laser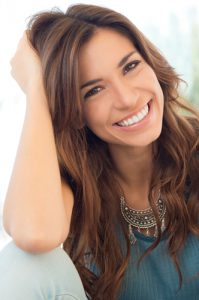 Fractional CO2 laser skin resurfacing can help treat a number of common skin conditions, including sun damage, fine lines, and uneven skin tone. While there are many qualified practices offering this popular technology, successful laser treatment requires more than skill and experience; it also requires an appreciation of the singular characteristics and personal goals of each patient. At our medical spa, we utilize a comprehensive approach that evaluates several factors—such as patient goals, areas of concern, and skin type—before developing a customized treatment plan that can offer each patient the best possible results.
One of the ways we can offer an exceptional experience is with our state-of-the-art technology. We utilize the versatile, effective, and advanced DEKA DOT Fractional CO2 Laser. This innovative device stimulates collagen production in targeted areas generally with less downtime and fewer risks than traditional, ablative, non-fractional lasers. Furthermore, discomfort is minimized due to the less abrasive quality of fractional lasers. As a result, we are able to reduce fine lines, minimize acne and facial scars, and smooth uneven skin texture in relative comfort.
During the initial consultation, we discuss each patient's aspirations and skin concerns and provide a detailed analysis. We believe aesthetic enhancement is a collaborative effort, so we will recommend complementary treatments, review before-and-after photos, discuss all risks and benefits, and clarify reasonable expectations for results to help each individual make an informed decision. To help reduce risk of complications, we may even perform a "test spot" to help determine if the treatment will produce the intended effect.
For more information about laser skin resurfacing treatment, or if you wish to schedule a complimentary consultation with Dr. Lehfeldt, please contact our office today.