Dr. Lehfeldt Recently Served as an Expert Panelist for a Discussion on CoolSculpting®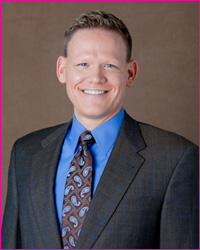 The company behind CoolSculpting® recently sponsored a discussion about the state-of-the-art, non-surgical fat reduction procedure and our own Dr. Max Lehfeldt was invited to be one of the featured expert panelists! Held on May 19th at the Loews Santa Monica Beach Hotel, Dr. Lehfeldt joined other healthcare professionals to lead a comprehensive discussion focusing on a number of different aspects of CoolSculpting®, which is becoming one of the most popular treatments available. In fact, the American Society for Aesthetic Plastic Surgery reports that, in 2017, non-surgical fat reduction was in the top five most frequently performed non-surgical procedures for both men and women. With CoolSculpting®'s ability to serve as a liposuction alternative for patients with mild to moderate levels of excess fat in a variety of body areas, the procedure is a prominent member of that group.
Dr. Lehfeldt is both proud and honored to be on the CoolSculpting® panel of experts, and is excited to continue offering this innovative procedure here at Radiance Spa Medical Group. Our practice utilizes many of the advanced CoolSculpting® handpieces, including the CoolMini™ for a "double-chin," which enables us to help reduce excess fat from several areas of the body without the need for surgical intervention. If you are interested in learning more about CoolSculpting®, please contact us today with any questions you may have, or to schedule a consultation.